Detroit Barre is located in a refurbished carriage house in the Riverfront/Warehouse District, across from Chene Park and just down from Atwater Brewery and Dequindre Cut.
Based on the revolutionary technique developed by dancer Lotte Berk, barre fitness is designed to define and tone the muscles of a dancer with low impact, isometric exercises that combine ideas from ballet, pilates and yoga.
Detroit Barre has created a space where students of all levels and backgrounds practice barre technique and improve their fitness levels, positively affecting our lives through fitness, dance, music, and community.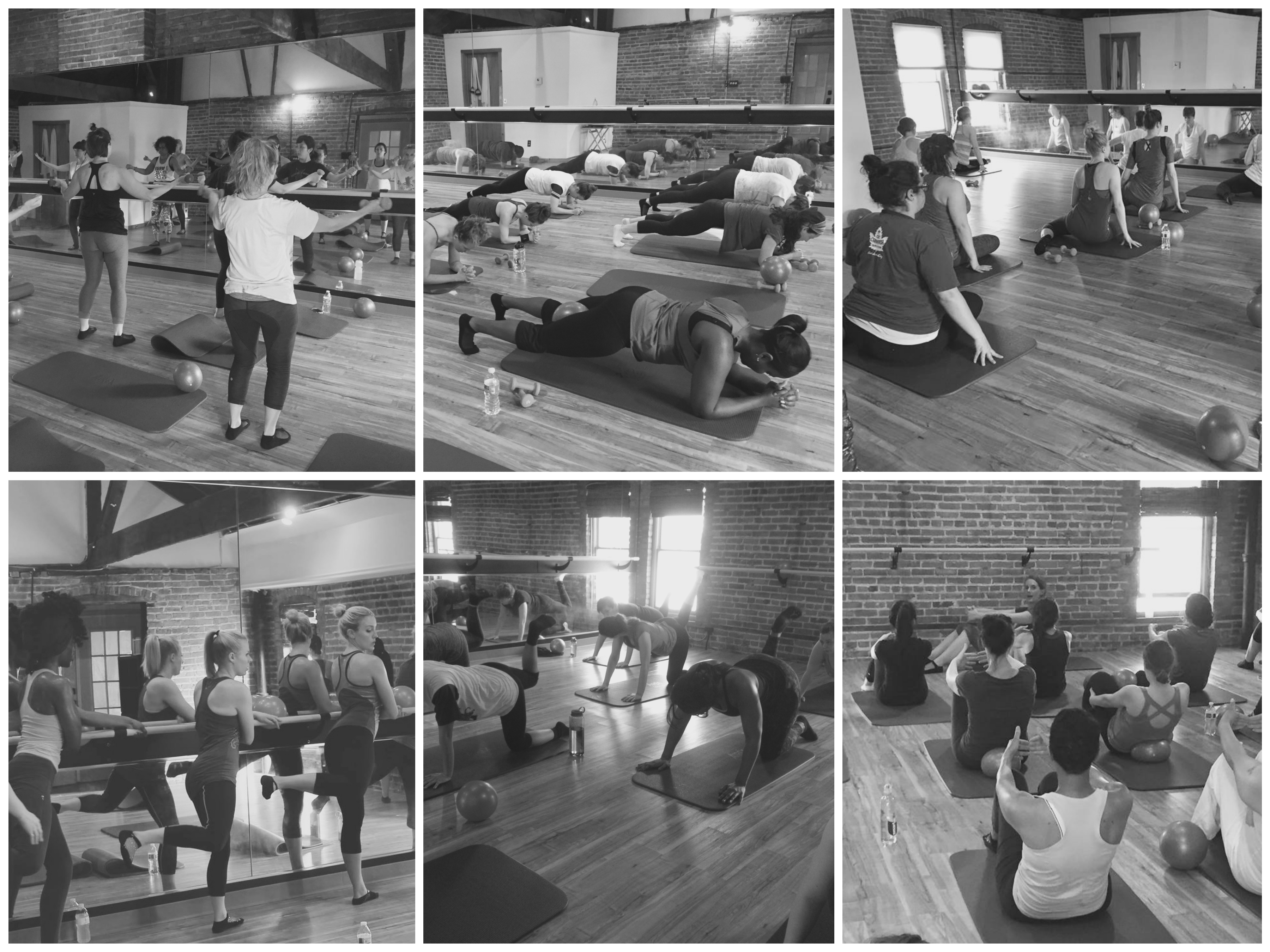 ---
Our Instructors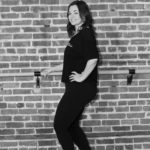 Amanda
Amanda loved taking barre classes — morning class, evening classes, weekend classes — basically all barre classes. The only logical next step was to become a barre instructor. By day, Amanda serves as a corporate trainer, and her skill in motivating adult learners shines through in all her classes: you may find her next to you at the barre suggesting, "Let's all lift our heels a little higher." Amanda trained to teach barre classes with Detroit Barre.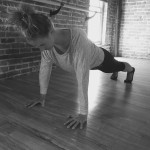 Claire
Claire has been dancing all her life.  Tap, ballet, modern, Claire does it all and loves teaching students of all ages.  "Barre classes were a natural fit to help me build strength," Claire says.  "And now I love combining my dance background with the high-energy barre work-outs."  Claire trained to teach barre classes with Barre-Om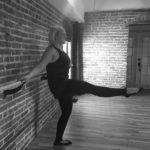 Kristen
Kristen discovered barre classes in her neighborhood and has been loving the benefits ever since!  She brings a great enthusiasm to all her classes.  She's even been overheard saying, "Knee dancing second?  Whatever!  We're changing lives here!  One thigh exercise at a time!"  Kristen trained to teach barre classes with Barre-Om.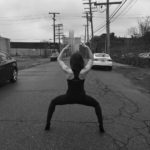 Laura
Laura turned to barre to supplement her jogging habit. "It's such great cross-training," she says. "You're able to strengthen and stretch all the muscles that a lot of cardio activities neglect. I won't promise you'll leave class taller — but you'll certainly feel that way!" Laura studied with a premier, independent barre studio on the East Coast and then trained to teach barre with Barre-Om.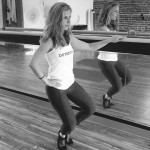 Sarah
Sarah loved barre classes from the beginning. "The overall body workout that barre technique provides can't be beat," Sarah says. "Plus, the emphasis on breathing throughout the exercises is so important," she adds. Sarah brings you new, upbeat playlists each week. She trained to teach barre classes with Barre-Om.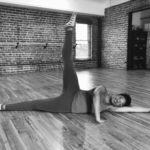 Whitley
Whitley grew up dancing, and then she taught for the Peace Corps. She now combines her love for music, dance, and teaching every time she leads a barre class. Whitley's encouraging words and smile will get you to work a little harder and a little longer every class. "We get better only with practice," she says, "and that means you've got to try new things too!" Whitley trained to teach barre classes with Barre-Om.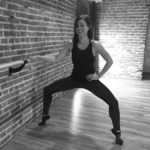 Diandra
Diandra had been practicing yoga for a long time and started barre classes to help tone and lengthen her muscles. "Barre gives you strengthening and cardio exercises, and I love how we then incorporate yoga stretches to really work the muscles from start to finish," Diandra says. Diandra also makes sure to incorporate Detroit favorites in her playlists. She trained to teach barre classes with Barre-Om and completed her 200 hour RYT yoga certification with Citizens Yoga. While Diandra is no longer on our regular schedule, we love having her back for special events!