What to Wear to Barre
What to Wear to Barre
We love the dance inspired look of barre clothes and thought we'd share some of our favorites with you!
Our barre class will have you stretching and moving — a lot
We recommend that you wear long pants or leggings that allow for easy movement.  Some of our recommendations are: the wunder-under leggings from lululemon, Salar leggings from fabletics, gFast moto from GapFit,  and Champion's C9.
Nothing we do will require fancy footwear — no pointe shoes required!  But we do require that all clients wear socks during class.  And we recommend grippy socks for maximum resistance on the hardwood floors and mats. We have Shashi classic black socks available for purchase ($10) at the studio, but it you're looking to add some color to your outfit check out these socks at pointe studio and sticky be socks!
We also have tank tops (top right) and new long sleeve shirts (bottom right) with the Detroit Barre logo for sale.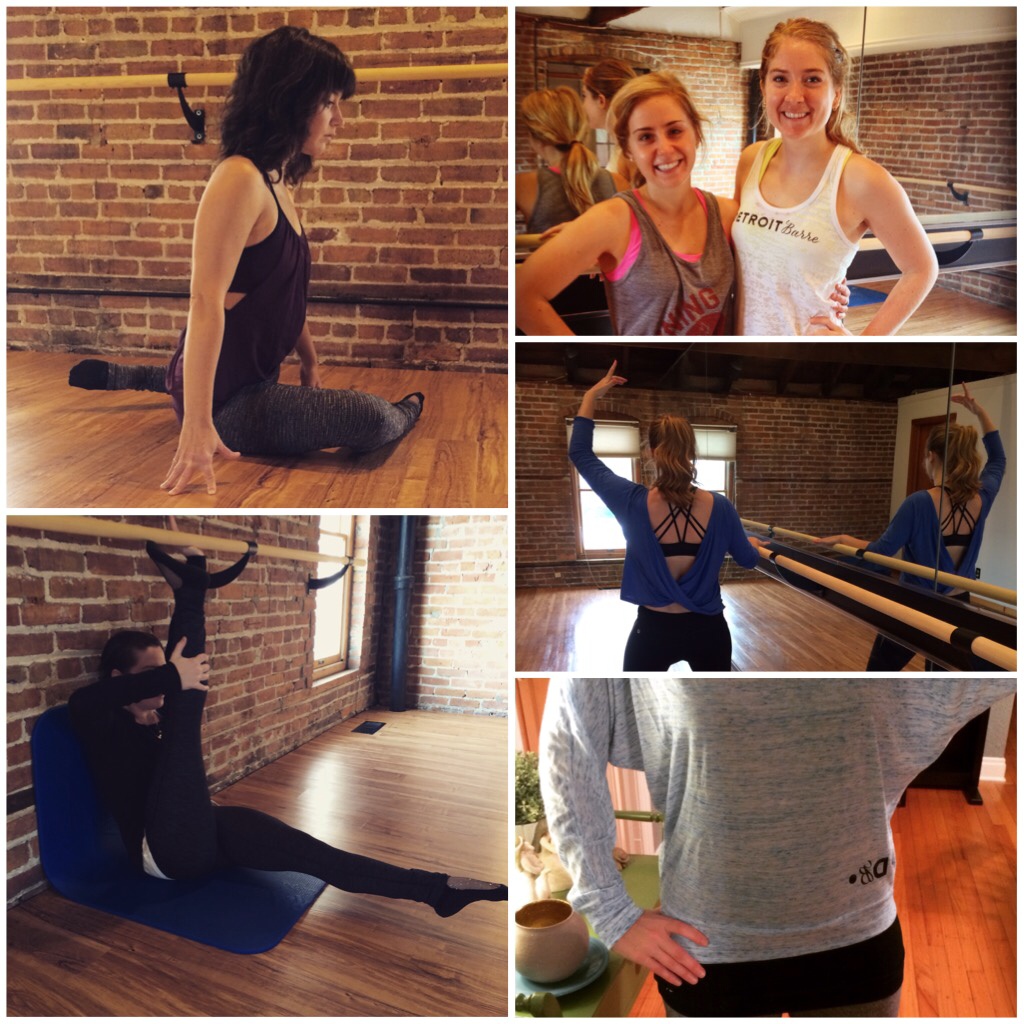 Middle Right: (Vaasa Sports Bra, Salar leggings, Switch back tee)
Top Left: (wunder-under leggings from lululemon)
– Ellen